BOB FLEISCHMAN
CPT, CES
I began my professional career as a Russian-English translator with the U.S. Army and NSA. That language ability led to a series of remarkable positions that ranged from teaching high school language courses to eventually becoming the director of a global marketing team in the banking world, and finally, to owning and managing my own small business. Each of those experiences led to an exploration of yoga, which led to corrective exercise. Each experience has built upon the previous experiences.
Curiosity and openness. Curiosity to explore interests that might surprise those around me, and openness to accept challenging thoughts or ideas.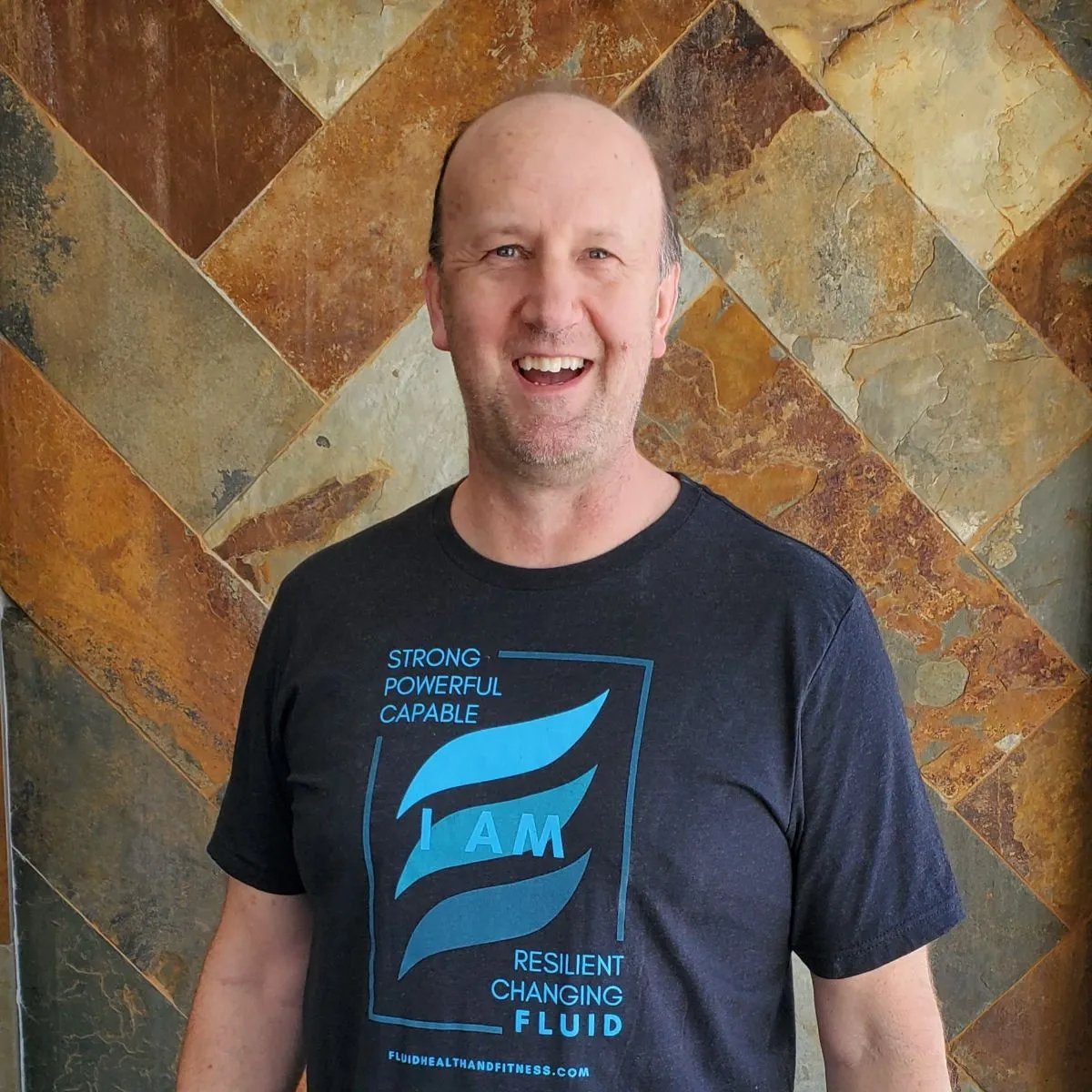 "Repetition is the mother of learning."
Completed the Sports & Exercise program at St. Paul College and studied yoga under a renowned local instructor.
We're all aging and with age our bodies are subjected to more and more stresses because we've let our bodies operate in sub-prime conditions. The challenge is to educate our clients about how the body works, when to recognize sub-optimal movement, and how to correct the situation — keep our aging body's functioning at their optimal levels and enabling us to do whatever the hell we want to do physically.
At this clinic, the community is key. Such a supportive group.
What is Bob Watching, Reading, or Listening to?
Crime and Punishment by Fyodor Dostoevsky (book)
The Warmth of Other Suns by Isabel Wilkerson (book)
Anything by William Kent Krueger (books)

When not working, I enjoy anything outdoors is my preference, cycling, kayaking, hiking and walking, nordic skiing, traveling to visit our children.